British Columbia is Canada's most western province and debatably the most beautiful one (ok, I'm bias I guess), but they don't call it "beautiful British Columbia" for nothing! Located directly above Washington State, USA it is apart of the PNW strip, meaning it is jam packed with absolutely stunning views & exciting attractions.
BC is a place where you can snowboard AND surf all in one day, making the possibilities for your elopement endless! From thick lush forests, rolling waves of the Pacific Ocean, to peaks of mountains popping thru the clouds.
Steps to elope in BC
Figure out what it means to you to elope, and just how you want that to look

Location, location, location — BC is huge!

Choose the time of year that fits with what you want to do and what your vision is

Find your elopement photographer + planner and other vendors

Get yourselves ready

Gather marriage license, and any permits needed

Celebrate!
ELOPING IN BC
– Step By Step Help For BC Nuptials
Lets jump in on how you can elope in BC with this extensive guide! If at any point you have any questions, feel free to send me a no strings attached email for any help! Good luck in your planning, and I hope you find the perfect place in BC to host your dream elopement!
-Katey Mac
---
What do you want to do for your elopement?
First things first, figure out exactly what it is you want to do! Eloping is freaking amazing because the options are endless, and so unique!
Eloping in BC doesn't have to be simple! Helicopter your way to the tip of a glacier, do it at your favorite ice cream shop, or have a all day adventure in the frontiers of BC. What ever you want to do, I bet you can pull it off! Make it unique to you as a couple, nail down exactly what would create a magical, powerful, and memorable day for you both. Close your eyes and take a moment to think about the smells, sounds, sights, and feeling of how you picture your elopement. Sit down and chat with your partner about what their vison is.
TIP: A good way to find a unique way to elope is thinking of your favorite things to do together, or any hobbies you have. Luckily in BC you can elope while doing anything, kayaking, surfing, hiking, you name it! Remember to keep in mind the family members/friends you want to be present when planning. Are y'all riding solo, or is your best friend from 2nd grade coming, or maybe your parents! If you want them there, your idea and plans need to be realistic for everyone involved!
If your looking for help with ideas, perhaps reaching out to a vendor you enjoy would be a great way to get the ball rolling! Those creatives have stock piles of ideas in their brains – and can totally help you make up something that is 100% true to you! The bonus is like you saw in the Pro's and Con's list, you can find vendors who will set literally everything up for you (at your discretion) to make the process seamless and easy for you and your partner.
Click here to get some planning help & ideas.

TIP: You do not actually have to have 2 witnesses in addition to your vendors (photographer/videographer). We can sign as witnesses if you are comfortable!
Some ideas on what to do:
Have a ceremony at a beach or on a lake, then go for a dip!

A sweet picnic in the forest

Helicopter to exclusive location(s)

Take a ATV tour to your ceremony location

Camp out! Have a little camping ceremony, then spend your first married night under the stars

Head to your favorite pub/bar after a intimate ceremony and party with your friends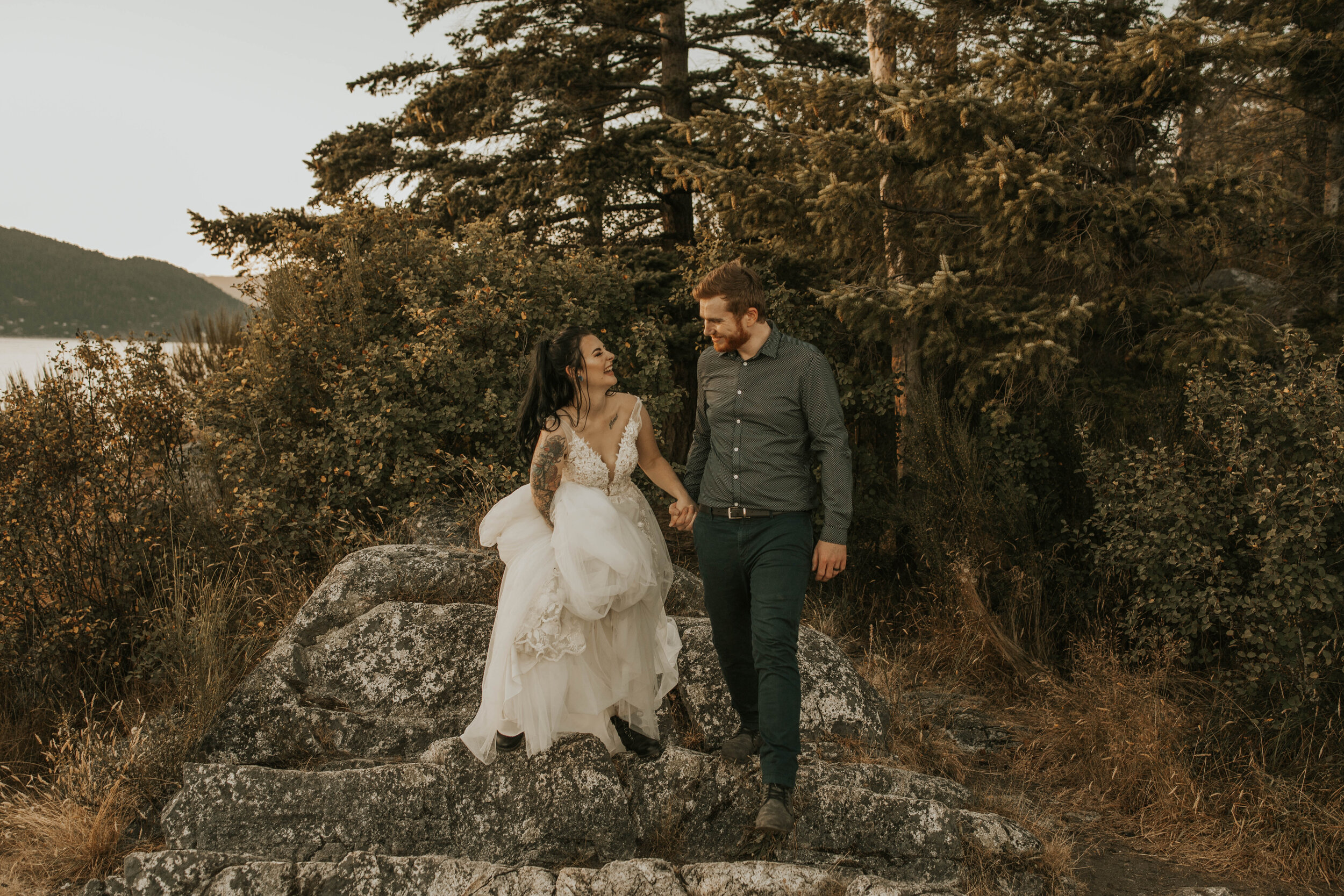 Best Places To Elope In BC
Location, from ocean views to mountain top landscapes!
Potentially the hardest part of eloping in BC is tryin to decide where! How could it be easy when BC is loaded with things to see and do. BC is 944,735 km² big, which for reference is larger than France and Germany together, and about four times the size of Great Britain! So yup, you could say there is a lot to see and a lot of things to think about when it comes to picking a location for your BC elopement! So here is our ideas of best places to elope in BC…
Coast of BC:
Stanley Park

Capilano Suspension Bridge Park

Whistler

Squamish

Sea to Sky Gondola

Joffre Lakes Provincial Park

Manning Park
Vancouver Island area, BC's coastal islands:
Pacific Rim National Park
Interior of BC:
Yoho National Park Of Canada

Kelowna

Osoyoos

Shuswap

Golden

Muncho Lake Provincial Park

Summerland

Oliver

Sunshine Coast

Clinton

Kamloops
Helpful recourses:
WHAT TIME OF YEAR IS BEST TO GET THE MOST FROM BC?!
As previously mentioned, BC is boasting with opportunities all year round. There is at least 10 great things you can do every season! A huge deciding factor in when you want to visit, is what you want to do for your elopement! Luckily via helicopter it is easy to find snow anywhere all year round, but somethings can't be done all year! You might want to check with your vendors about their thoughts on what time of year is best to travel to BC based on the activities you will be doing for your elopement.
My recommendation: Visit the BC desert in the summer, or see Whistler in the winter!
Summer
June – August

Visiting BC during this time means beautiful weather, many options for excisions or locations you can get to, and a whole lot of vitamin D! My favorite time of the year to elope would have to be the summer, especially when visiting the Canadian Desert (Osoyoos). Although it is a great time to visit no doubt, there is something you should know… Understandably summer is BC's busiest time of year for tourism which means you might find some locations very crowded (not the best for those who want privacy), which leaves a helicopter elopement a very strong contender for getting away without a huge hike! It is worth mentioning that the further into BC you travel, you will find less crowds! Generally speaking the interior sees lower tourism than Vancouver area. During these seasons the locals and tourist enjoy doing some of these activities: 4×4, swimming in one of the many lakes, hiking, biking, wine tours, camping, fishing, exploring the great outdoors, and taking part in some tours across the province. Oh, and how could we forget the Chilliwack sunflower festival!
Temp: 12°C – 30°C
Fall
September – November

Traveling into BC in the fall is going to grace your eyes with beautiful bright golden leaves, and stunning sunsets. Fall has hosted some of the most intimate and beautiful elopements I have seen! Fall is often a bit of a slower tourism season compared to summer but you will still notice a increase in travel during this time, especially to specific locations like Vancouver and Victoria. A plus is that sometimes you can find discounts for hotels, excursions, and vendors as the rush comes to a end! During these seasons the locals and tourist enjoy doing some of these activities: Camping, wine tours, hiking (less sweaty without that beating BC sun), going for that last swim, fishing, hunting, biking, exploring, wild life viewing and even whale watching (ok, first one to elope while whale watching better call me to be there, lol).
Temp: 3°C – 19°C
Winter
December – March

The magic of BC in the winter will leave you breathless, so of course I recommend checking BC out during this time. There have been some absolutely marvelous winter wonderland wedding hosted in the forests of bc! During the winter much of British Columbia is covered in a thin to thick blanket of snow — but Vancouver and the lower mainland usually aren't included in that. If you are planning for a winter elopement then stick to areas like Kamloops, Kelowna, Osoyoos, 100 mile, Clinton, Squamish, Whistler and interior places. If you want to stay close to Vancouver you might consider Hope, Whistler, or Squamish for day trip elopements as they usually see more snow than the core of Vancouver. Another thing to consider is helicopter tours, because they can get you to snow even in the summer! During these seasons the locals and tourist enjoy doing some of these activities: Polar bear swim, ice fishing, skiing, snowboarding, snowmobiling, touring ice caves, ice climbing, storm watching, and huddling around a warm fire with friends! NOTE: You will need transportation or snow tires on your vehicle to be able to freely travel around BC as required by law!
Temp: -13°C – 8°C
Spring
April – May

Being in BC during spring means you will likely see some April showers, but of course those bring May flowers! The chances of rain through BC are higher, but Vancouver will see the most rain! Places like Whistler, Kelowna, Osooyos, 100 mile, Kamloops will offer weather that doesn't have so much rain. Spring brings some amazing sunsets and growth of new vegetation all over British Columbia, which can make for some great photos! During these seasons the locals and tourist enjoy doing some of these activities: Hiking, camping, exploring, biking, city trips, wild life viewing, brewery tours, and 4x4ing!
Temp: -5°C – 12°C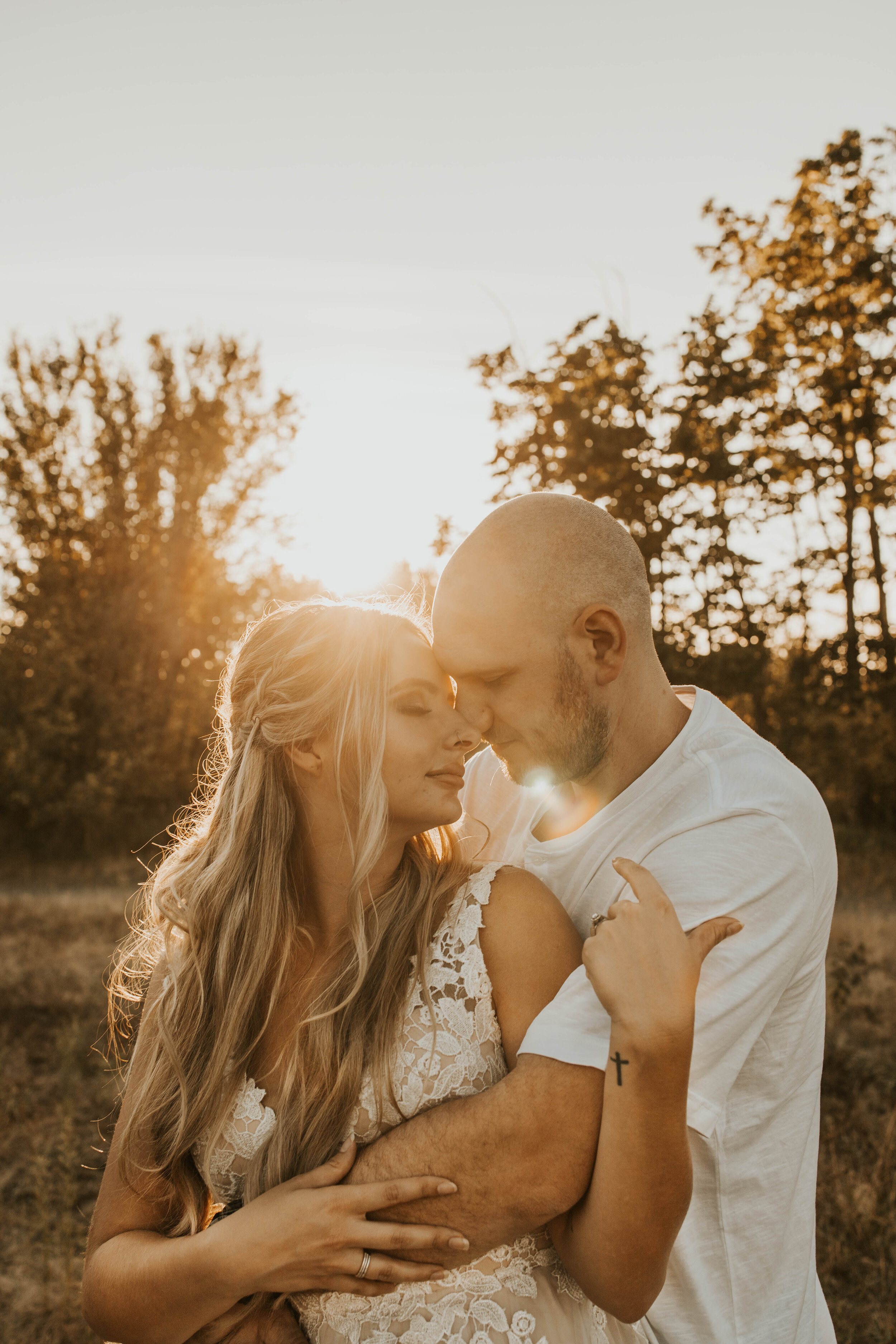 Photographer, Planner, Commissioner + more!
PICKING VENDORS
So now that you know what you want to do, WHO do you want to do it with?! Obviously your partner, but who else?! Nope, were not talking family – were talking vendors.

WHY is this a big deal?!
Let me tell you, elopements are intimate and that's usually what eloping couples are aiming for. Picking vendors is a huge deal because you want to have people who vibes with you, understand you, and make you feel COMFORTABLE. Comfort is huge, form a connection with those who are going to be assisting you while you marry your bff.
It's a really good idea to have in mind a style you like when searching out vendors. Do you like warm or dark images, wild flowers or roses? Not only the artistic side, but personality too – do you want upbeat and funny or more serious and quiet. What fits you and the day you've envisioned?
Something to note is that depending on what you are choosing to do, or what you may have in mind, different companies will offer different packages. Whats super cool is finding all inclusive packages, where vendors either work with other vendors or put you in touch with the right ones. Photographers for example WANT to be apart of the planning process, and they want to get to know you and what your all about. I offer my couples constant and continuous support in planning because after all I am documenting one of the most important and sentimental days of their lives. I work closely with other vendors like florists, make-up artists, and more to make my couples plans go as smoothly as possible, and also to make the process way easier on the couple!
HOW TO FIND YOUR VENDORS? Starting with google is a good way to get the feel of vendors in the area your specifically looking to elope in. Type in "(vendor type) in (specific location)" you'll likely find some really cool people! If you are looking to do something specific and wanting to make sure a vendor is comfortable with the idea you can try searching "(type of elopement) (vendor type) in (location)" and play around with that – you might just find someone who's the PERFECT fit.
Another GREAT option is Facebook groups.
You can make posts specific to your budget, vision, vibes, and more! This can help you weed out anyone you wouldn't want to work with.
Here's a few very useful groups catered to The Fraser Valley of BC:
Wedding Buy & Sell: Lower Mainland, Canada
Greater Vancouver Wedding Swap and Shop
Wedding Buy/Sell/Swap-Greater Vancouver, BC area
Wedding buy and sell Chilliwack and fraser valley
Here's a few very useful groups catered to The Interior of BC:
KELOWNA AREA WEDDING SHOP & SWAP (Local Vendors And Sellers Only)
Kelowna Wedding Vendors & Brides
Kamloops wedding services and decor(no rules)
Here's a few very useful groups catered to The Vancouver Island portion of BC:
Wedding EVERYTHING – Vancouver Island
** The bonus is these groups are great for finding vendors, and also props/attire! **
For adventure photography, look no further! We would love to help.
For Commissioners in your area of choice, try clicking here.
** For pricing see here **
For more vendors and info check out Wandering Weddings, a blog dedicated to unique elopements and tiny weddings!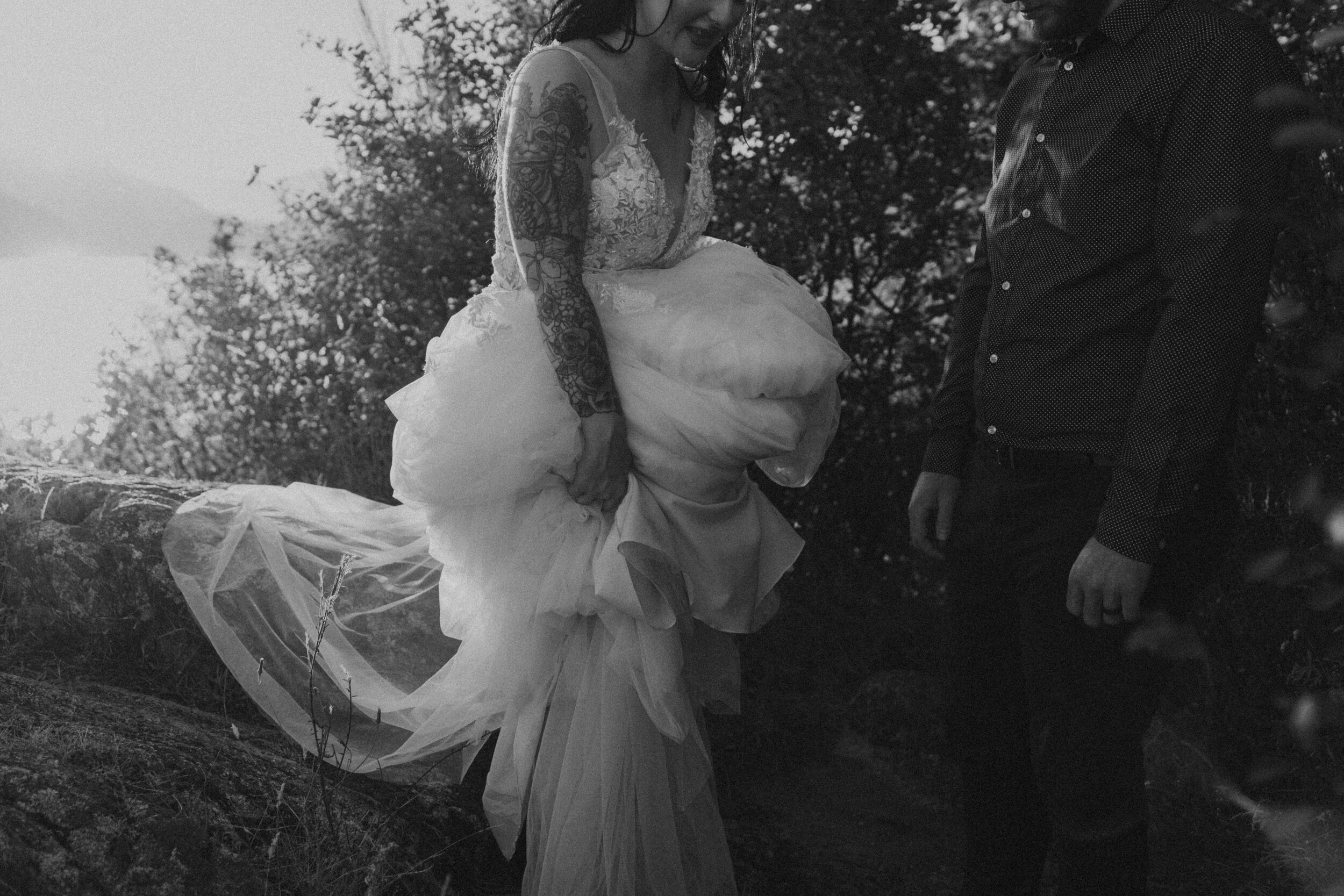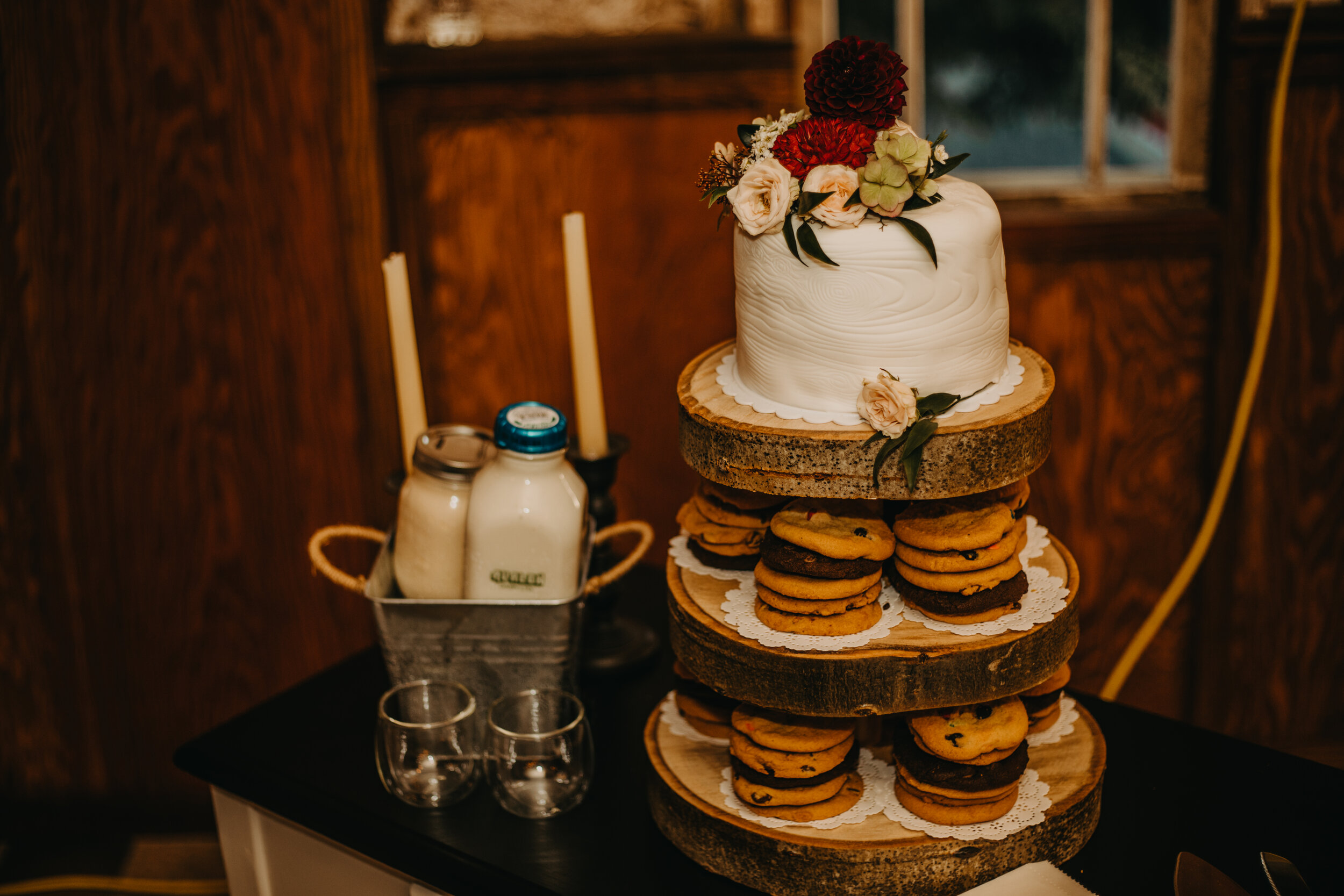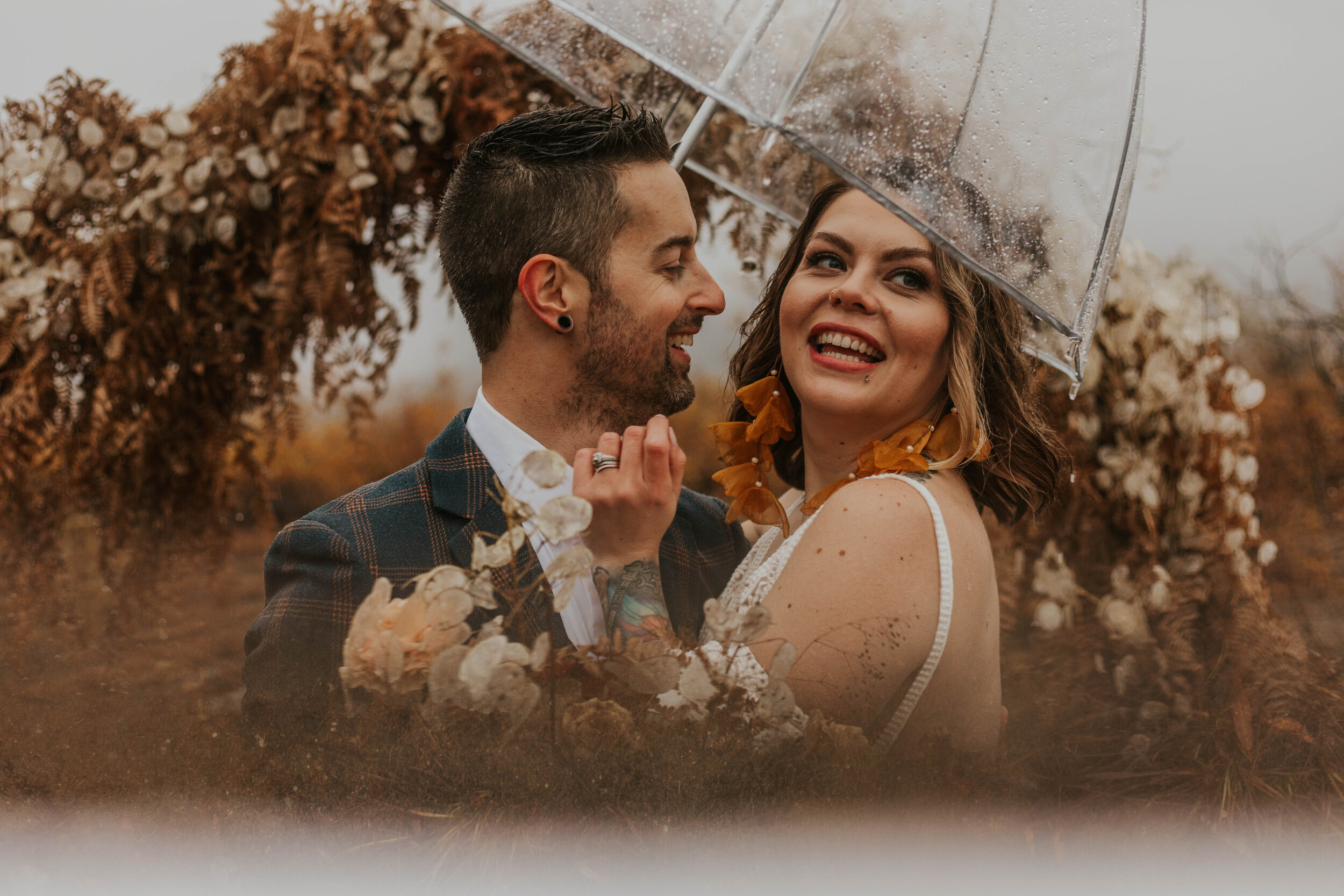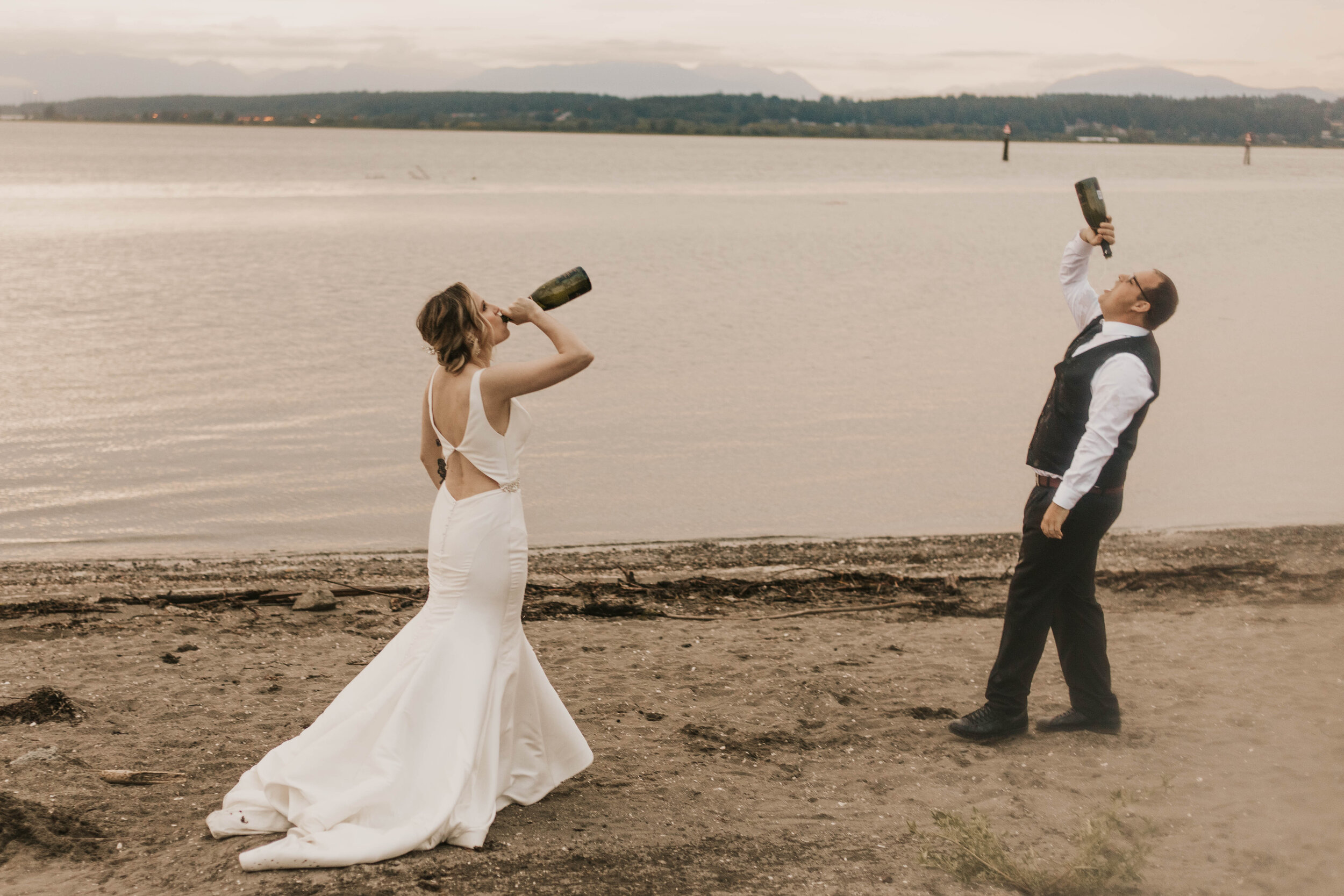 ---
GETTING YOURSELVES READY TO ELOPE!
Time to think about you! What do you and your partner plan to wear? Are you going classical or do you want to try something new?! Who says you have to elope in a dress! Same way there is endless options on HOW you can elope, there is so so so many options on what you can wear! Its best to pick what you want to do for your elopement first, and then find attire. You might actually find your "dream dress" wasn't your dream dress after all. Some outfits better suit some settings, a huge ball down may not fit that nicely in a helicopter but a tight fitting dress might not work the best for hiking!
Hey fun fact – you don't have to wear your attire to the location, you can out it on there and if you trust your vendors they can help you! Or it can be super sweet to have your partner help you out.
Here's some helpful links for getting started on attire + jewelry:
Vancouver + Local shops to shop at:
Tip: Reduce.Re-use.Re-cycle. AKA check out some pre-loved but great dresses. Facebook market place and Facebook groups are awesome for this!
If your planning a wedding coming up super quick, try looking for a second hand or purchased but never worn dress/suit! The Facebook groups I mentioned above are great for this. I actually found my DREAM dress in someone else's closet in those groups!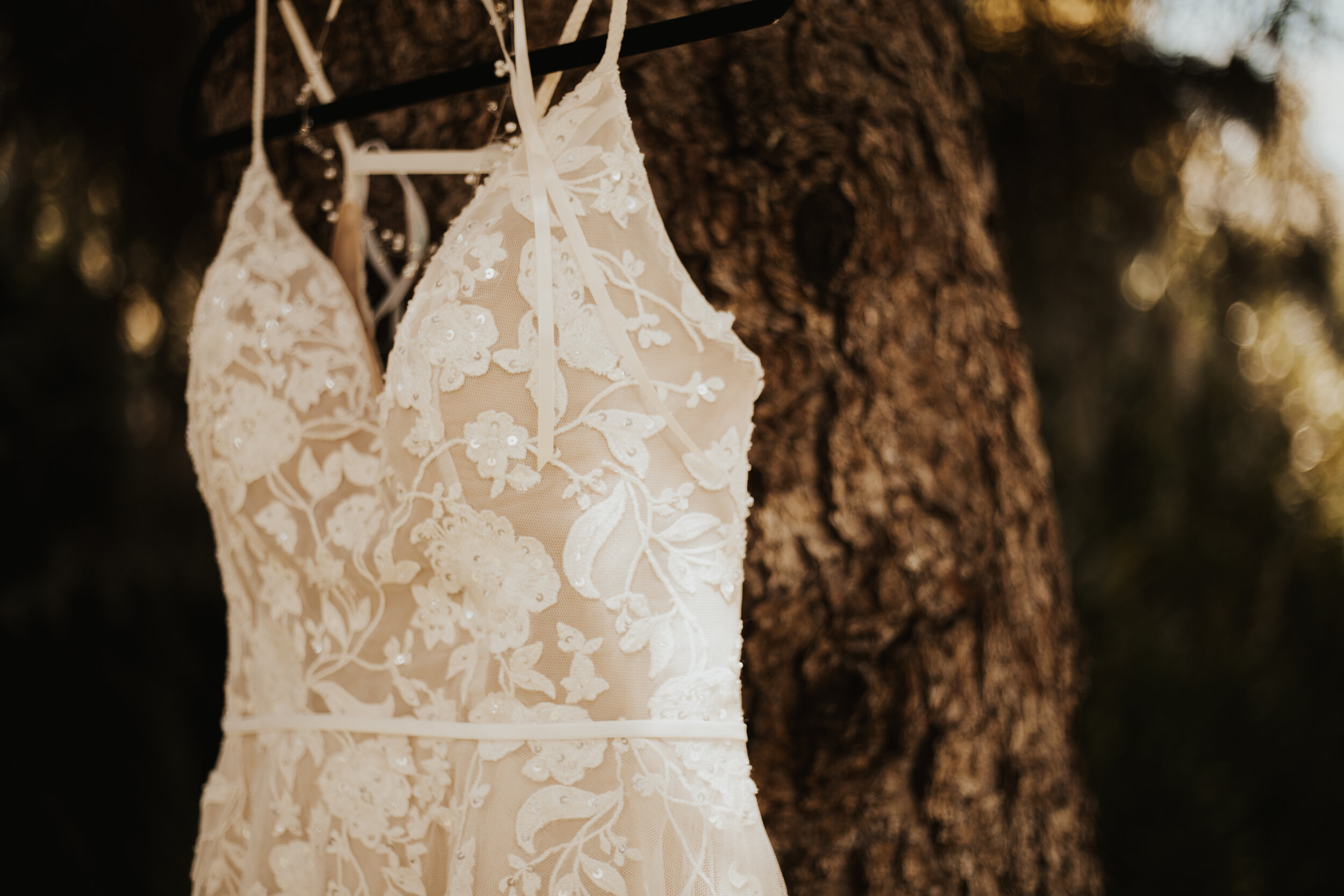 LICENSES + PERMITS!
The Marriage License!
For some reason when it was time for me to get my marriage license, I totally blanked, freaked out, and waited until last minute! It was actually super simple! Here's a link of all the places close to you that you can pick up a marriage license at for British Columbia, click here.
If you are from out of province this may look a bit different for you!
PERMITS
You wont necessarily need a permit, depending on your location.
Some places within the Fraser Valley require a permit that can run up to $400, so you really need to research if you haven't chosen a vendor that can do the research for you (planner etc.)
Many areas groups/gatherings under 15 do not require permits, but do check with your vendors and the city in which you wish to elope!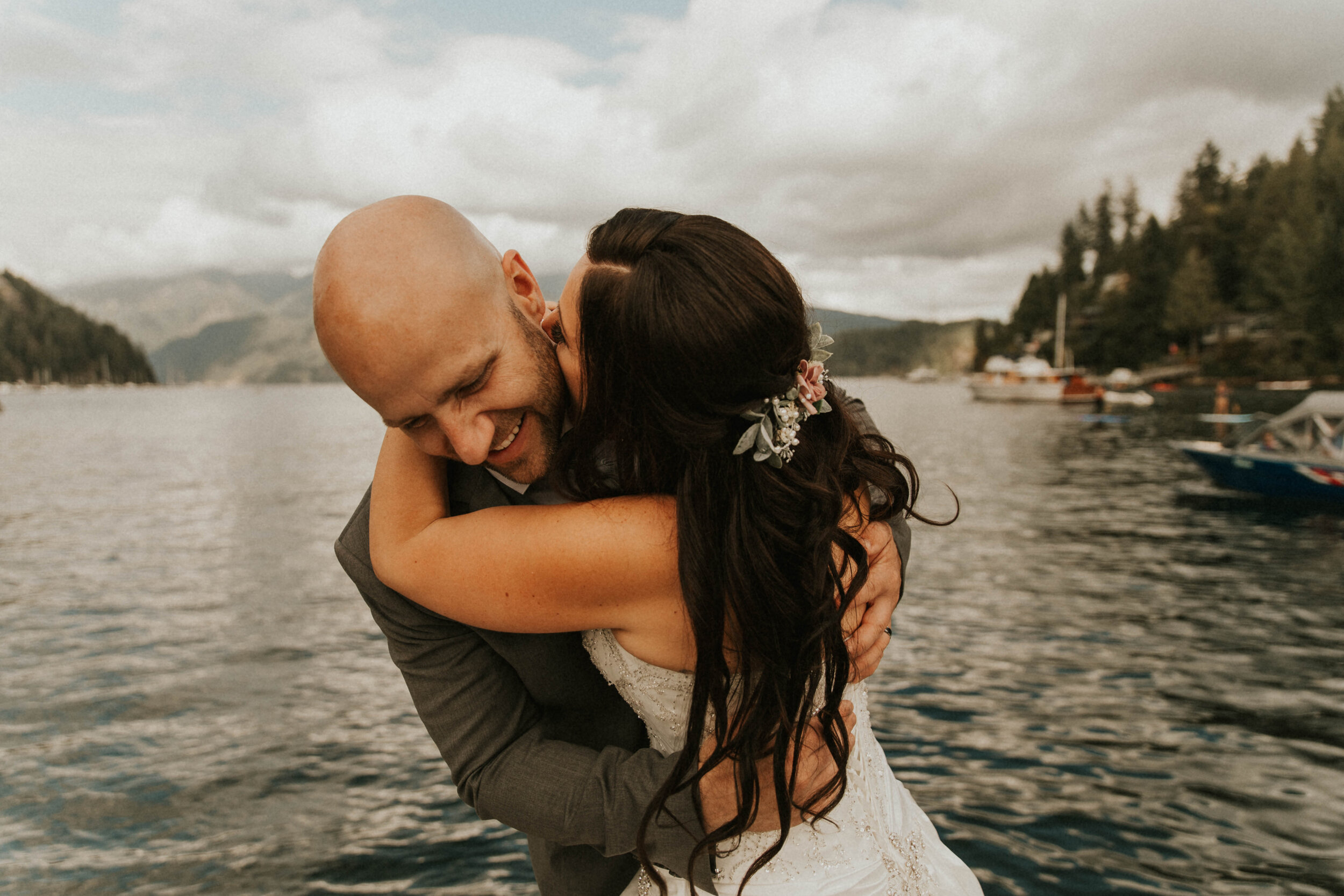 TIME TO CELEBRATE!
Lastly, time for y'all to figure out if you want to celebrate right after your elopement or a few days later. This looks different for everyone, some people hit the town for a beer, while others meet their family and friends at dinner to celebrate. Sometimes (and this is one of my favs) couples will throw a party a few days or weeks later to celebrate, especially if the marriage was a surprise to anyone!
Remember that you marriage is about you, so how you celebrate should be too! Do something that makes you feel happy and comfortable.
---
With love,
Katey Mac
---